The world of online gaming has many card games, but Lucky 7 stands out for a host of reasons. Originating in the Indian market, it's an engaging game that players from all walks of life have come to love. With a blend of skill and luck, this game offers plenty of excitement. This article covers an overview of Lucky 7, details on how to play, and other pertinent aspects of the casino game.
Lucky 7 Overview
Lucky 7 has caught the attention of many fans of casino games. Developed by Ezugi and launched in 2020, it's a modern take on classic card games. The RTP for the main bet is 92.31%, which provides a good opportunity to win some money.
Before you start playing, you should know some basic features that make this game unique. First, the minimum bet starts at ₹100 and can go up to a whopping ₹200,000. This wide range of betting options offers flexibility for all types of players. Second, the game is accessible at various online casinos, expanding its reach to a broader audience.
If you're keen to play, you should get acquainted with the game's features. The rules are straightforward, so you won't spend much time learning them. For your first game, there are a few essentials you need to understand:
Rules: Know the basics of the game;
Bets: Understand the minimum and maximum bets;
Rounds: Be prepared for the next game round.
By understanding these elements, you can make the most of your time playing Lucky 7.
Game Guide Lucky 7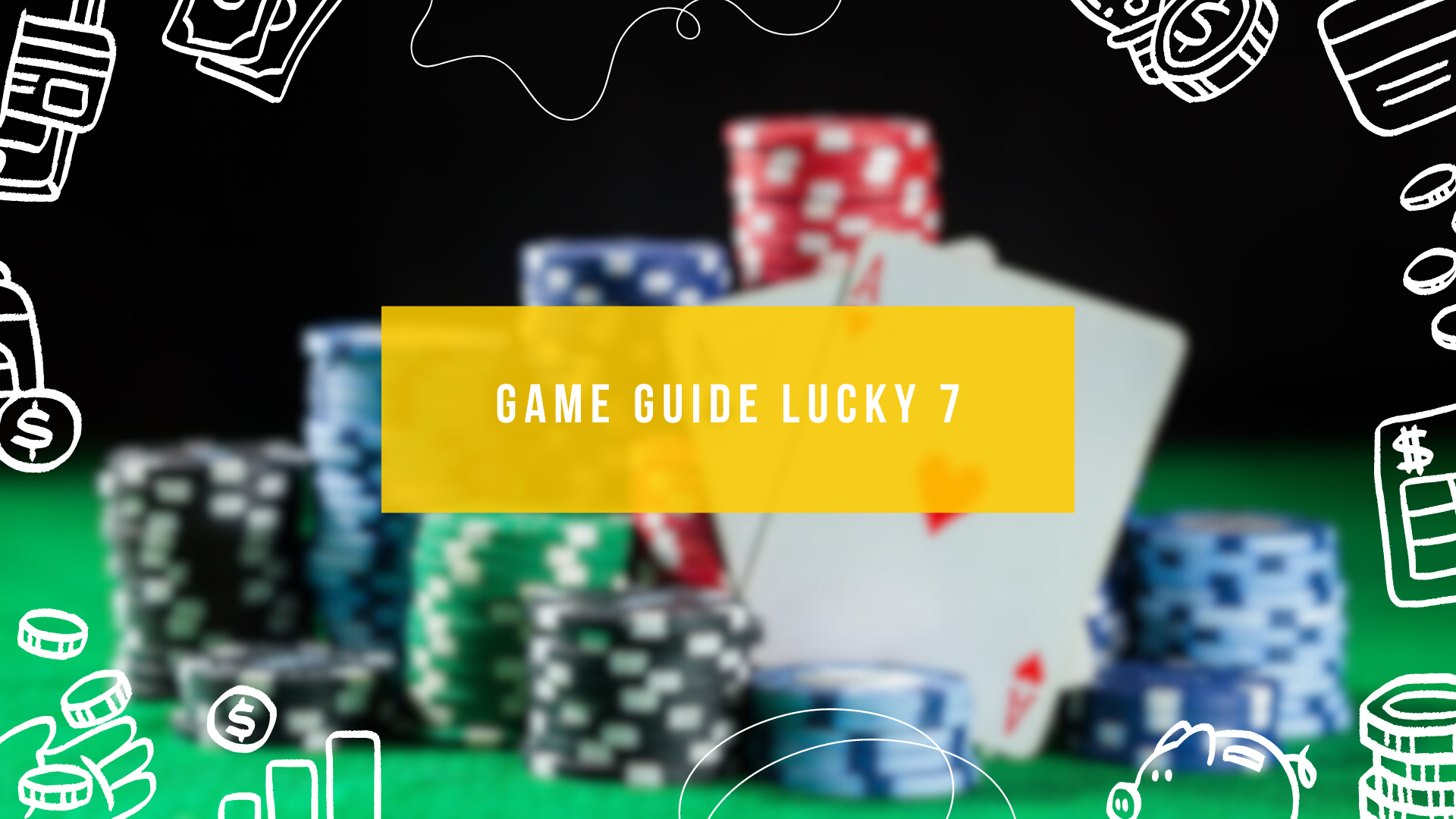 Understanding how to play Lucky 7 will improve your odds and overall gaming experience. Developed by Ezugi and featuring a simple interface similar to Dragon Tiger, Lucky 7 is a card game that hinges on the outcome of a single card. The game starts when you place a bet, and a dealer draws a card from eight decks in play. The value of this card can be over 7, under 7, or exactly 7, which are the three types of main bets you can place. Here is how to get started with Lucky 7:
Choose a betting option: Lucky 7 offers various betting options, from the main bet to side bets. For your first game, it's crucial to understand these choices;
Place the bet: After you've chosen your betting option, click on one of the colored bet buttons on the interface. There's a red button for one bet, a blue for another, and a green for the "7" bet;
Draw the card: The dealer reveals a single card from the eight decks. This is the moment your bet is put to the test;
Outcome and payout: Depending on the bet you placed, you might win or lose. The straight win 7 bet has the highest payout of 10.5:1, whereas most other bets offer a 1:1 payout;
Next game round: After the round concludes, you can decide to keep playing. Take note of the previous outcomes as you prepare for the next game round;
Exit or continue: You can choose to exit the game or continue to play Lucky 7 for more rounds.
Read also about Ludo.
Bets and Payouts in Lucky 7
To clarify your options for main bets and payouts, refer to the table below:
| | | |
| --- | --- | --- |
| Main Bet | Odds | RTP |
| 7 Up | 1:1 | 92.31% |
| 7 | 10.5:1 | 7.69% |
| 7 Down | 1:1 | 92.31% |
These main bets offer different odds and payouts, providing a range of choices. You can place bets using the maximum bet of ₹200,000 to aim for high returns.
​​Side Bets in Lucky 7
If you're looking to diversify your betting strategy, consider the available side bets in Lucky 7. Here's a table outlining these options:
| | | |
| --- | --- | --- |
| Side Bet | Payout | Notes |
| Red | 0.9:1 | 50% chance |
| Black | 0.9:1 | 50% chance |
| Odd | 0.8:1 | Odd card |
| Even | 1:1 | Even card |
When the dealer reveals a card, it can either be red or black, odd or even. Side bets offer another layer of excitement and potential winnings.
​​Tips and Strategies in Lucky 7
Many players seek tips and strategies to improve their winning chances in Lucky 7. While no method guarantees a win, knowing some strategies can elevate your gameplay. This section explores the efficiency of card counting, the Martingale strategy, and the importance of responsible gambling.
Efficiency of Card Counting in Lucky 7
Card counting has been a popular topic in the realm of card games. In Lucky 7, this method may or may not be effective. The game uses eight decks of 52 cards, totaling 416. Of these, 32 are sevens, 192 are Up, and 192 are Down. To clarify the odds:
Probability of Up or Down: The chance of drawing an Up or Down card is 46.15%;
Probability of 7: There is a 7.70% chance of getting a 7.
So, can you count cards to improve your guesses? Since a dealer uses multiple decks, counting becomes complex. The outcome is closer to flipping a coin than to a predictable event. Therefore, while card counting can be an interesting exercise, it doesn't offer a significant edge in Lucky 7.
Is Martingale Strategy Suitable for Lucky 7?
The Martingale strategy often draws attention in the gambling community. It involves doubling your bet after each loss to recover past losses. Is this strategy effective in Lucky 7? Let's look at the facts:
Betting option: Lucky 7 offers odd and even number bets, as well as red and black options;
Odds of Red or Black: Betting on red or black offers a 50% probability of winning;
Odds of Odd or Even: An odd card has a 61.54% chance of appearing, while an even card has a 38.46% chance.
Given these probabilities, applying the Martingale strategy in Lucky 7 is not without risk. With a betting range from ₹100 to ₹200,000, you could quickly hit the upper limit, making it impossible to double your bet further. Also, the 50% chance for red or black does not offer a guaranteed win. Therefore, the Martingale strategy isn't the most reliable approach for playing this particular game.
Responsible Gambling
Playing responsibly is key to a positive gaming experience. Here are some crucial points:
Money: Only wager what you can afford to lose;
Table limits: Always check the table limits before starting a game;
Account: Monitor your account to keep track of your wins and losses;
Loss limit: Set a limit on how much you can lose and stick to it;
Winnings: Any money won should be viewed as a bonus. Don't count on getting paid every time.
Responsible gambling ensures that you enjoy the game while being aware of the financial stakes involved.
Best Sites for Lucky 7
Indian players have numerous online casinos to choose from for playing Lucky 7. Some sites stand out for their game features, bonus money, and live casino lobby. These sites also offer attractive perks like a live dealer, cash rewards, and more. Let's delve into the details of three such sites.
Casino Days
Casino Days has made a strong impression since its 2020 launch. It's a top choice for Lucky 7 among Indian players. The site offers:
Game library: Over 4000 games available;
Payment methods: Multiple options suitable for Indian players;
Live dealer games: Includes Dragon Tiger, Lightning Baccarat, and Super Andar Bahar;
Bonus: New players get up to ₹100,000 bonus when depositing a minimum of ₹300.
Big Baazi
Big Baazi also enjoys a reliable reputation and offers a minimum deposit of ₹200. What makes it special:
Game range: Thousands of casino games in the library;
Live dealer options: Features Lightning Blackjack, Teen Patti, and No-Commission Baccarat;
Payment flexibility: Supports Paytm, UPI, and Google Pay.
Bettilt
Bettilt is known for its low minimum deposit of ₹100. Here's why it stands out:
Provider diversity: Games from 40 different providers like RTG, Play'nGo, and Ezugi;
Game variety: A wide selection of card games including Indian favorites Dragon Tiger, Teen Patti, and Andar Bahar;
Quick play: Games are initiated automatically every ten seconds;
High payout: Offers some of the highest payouts among its competitors.
Lucky 7 Game on Your Mobile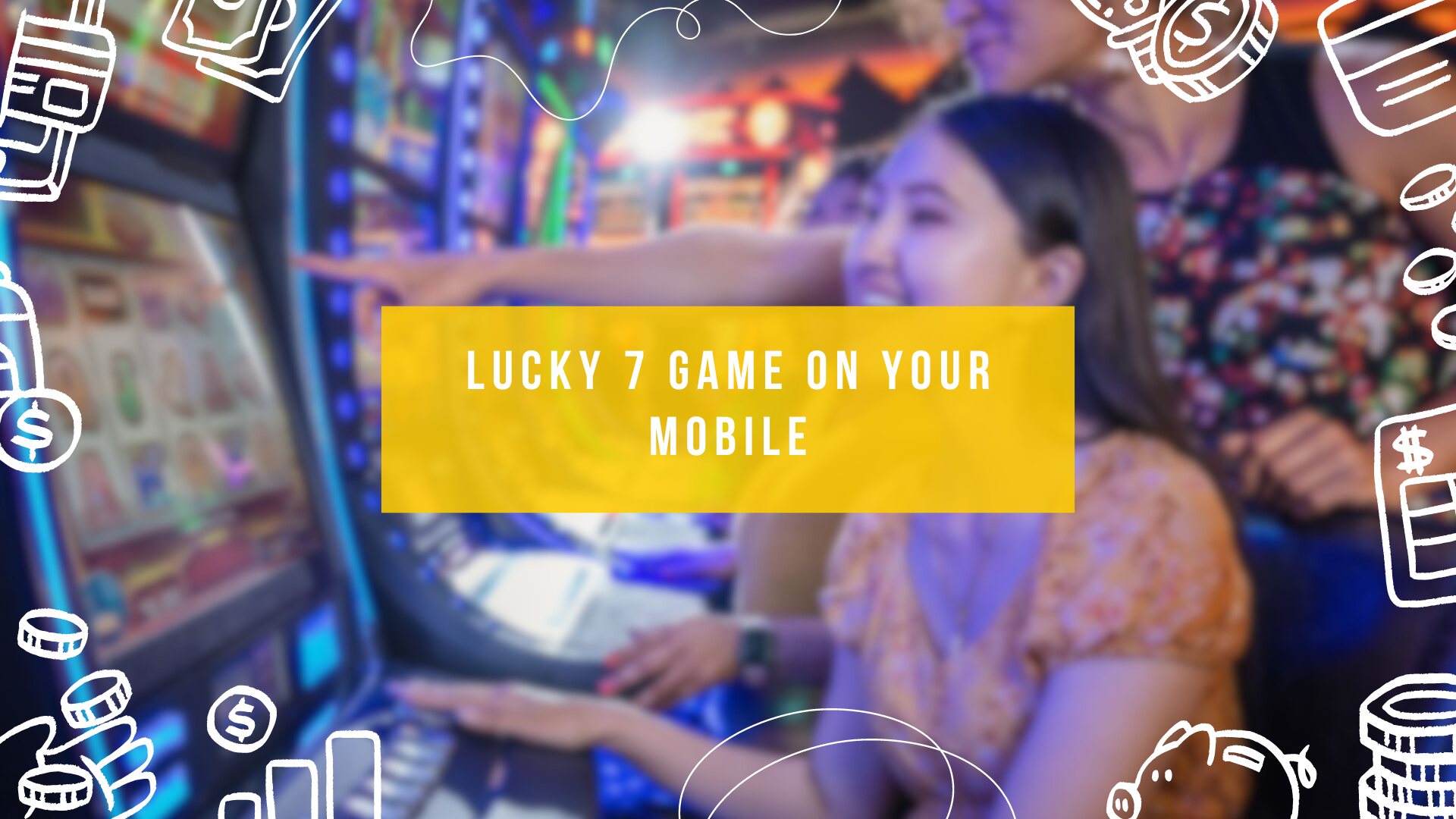 Playing Lucky 7 on your mobile brings convenience and enhanced features right to your fingertips. With simple game rules, the game starts quickly and offers a smooth experience. Mobile play on devices like iPhone, Vivo, Poco, and Realme is fully optimized. Here are the advantages of playing this game on mobile:
Full-screen mode: The app utilizes the entire mobile screen;
Fast load times: No waiting around; jump right into the action;
Security: Reduced susceptibility to DDOS attacks and hackers.
Download Casino App With Lucky 7
If the app you want isn't available in the Google Play Store, don't worry. You can still download it by following this step-by-step guide:
Visit the Casino Site: Open your mobile browser and go to the casino's official site;
Find the App: Look for the app download section on the website;
Download the APK: Click to download the APK file for Android;
Settings: Go to your phone settings and enable Install from Unknown Sources;
Install: Open the downloaded APK and proceed with the installation.
With the app installed, you can now enjoy the thrill of playing Lucky 7. Whether you're dealt a red or black card from the deck, the aim is to win based on your bet.
FAQ About Lucky 7
Here's a compilation of common questions and clear answers about Lucky 7. This section covers game features, online casinos, risk management, and how the dealer plays the first card in this one-card game.​​
What is RTP in Lucky 7?
RTP, tells you the amount you could potentially win back over time. Among game features, this is significant. In Lucky 7, RTP differs based on the betting options. For example, betting on 7 UP has an RTP of 92.31%, while betting on the number 7 has an RTP of 7.69%. Knowing these percentages can guide your betting choices.
Can I Win Real Money Playing Lucky 7?
Indeed, real money is up for grabs when playing Lucky 7 at an online casino. Placing main bets like 7 UP, 7, or 7 Down can yield different payouts. The casino you choose also plays a role in how much money you can win. Therefore, selecting a reputable casino and making an informed bet can lead to real money wins.
How Not to Risk Money in Lucky 7?
Careful financial planning is essential in Lucky 7 as it is in any gambling activity. You can opt for betting options like odd cards which typically have a higher RTP. Setting a predetermined limit on your wagers is also a good practice. Starting off with smaller bet sizes and gradually increasing them only when you're more comfortable can minimize your financial risk.